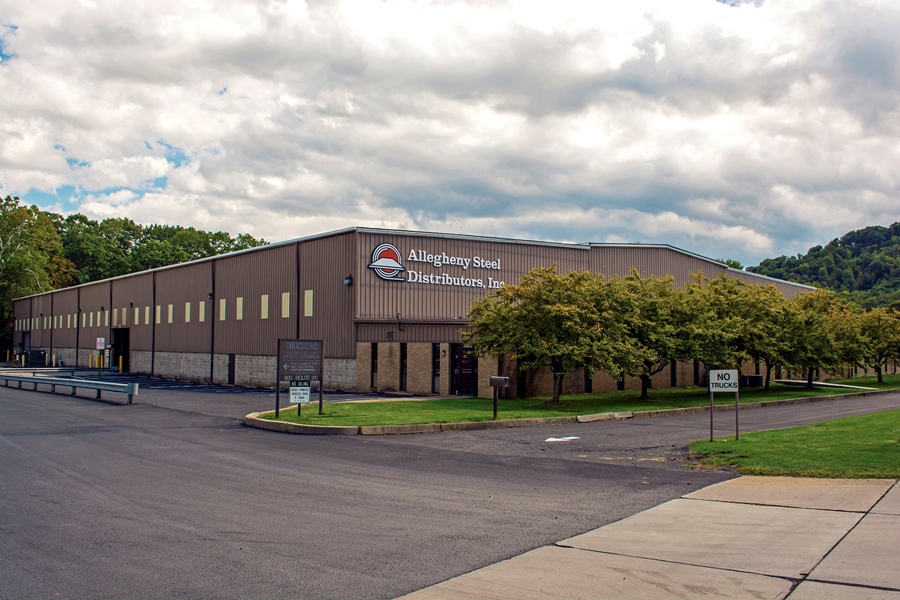 Background
Allegheny Steel Distributors, Inc., based 10 miles northeast of Pittsburgh, PA, is a cutting edge metals processor specializing in steel sheet and coil. We process prime, excess prime, and non-prime hot-rolled, HR pickled and oiled, cold-rolled, galvanized, and floor plate material for timely delivery of cut lengths, precision edge trim blanks, sheared to size blanks, and slit coils.
History
Allegheny Steel Distributors, Inc., was founded in 1972, expanding four times to enlarge plant, office, and maintenance operations to our current size of 100,000 sq. ft. on nine acres. In 1999, we were acquired by Reliance Steel & Aluminum Co., the largest metals service center company in North America and a Fortune 500 company.
Production
We process cut-to-length sheets and sheared blanks utilizing three cut-to-length lines and three Cincinnati shears, with size ranges from .030" to .375", maximum width to 76" and lengths in excess of 600″. In addition to our production capabilities, we carry plate to ½" and slit coil to various widths.  Our cranes support a maximum coil weight of 57,000 pounds. We maintain a small fleet of trucks as well as using common carriers for delivery.
Safety & Customer Service
Safety is our #1 commitment, both to the health and wellbeing of our employees and our customers.
Customer Service drives every aspect of our business. We believe our customer service is second to none. Without the customer, there is no company. We provide friendly and personal service to our customers.
People make our company. We are committed to hiring, developing, and maintaining the strongest staff at every level in the company.
Integrity is at the core of everything we do. We do the right thing and keep our commitments. No exceptions.